Concept :
I , as many of you would know , am an avid biker and an automotive enthusiast. And as some of you might not know a foodie also. I , along with other enthusiasts have always felt the need for a place where ?we? can hang out , watch F1 and Moto GP races together , meetup before and after the ride. A place where we can sit and discuss cars , bikes , top gear
all this without other people staring at us in disbelief that we have only Automobiles to talk about.
The Moto Cafe :
Based on this concept , I have come up with my venture , called The Moto Cafe. It is conveniently located near chandni chowk (1.4 kms towards Pashan , on NDA pashan road) , ample parking space and ample room for a group of enthusiasts. We have kept automotive books/encyclopedias , automotive , photography , gadgets and travel magazines , All this along with varieties of Hot and Cold coffees , Ice creams and sandwiches etc. We are airing All moto GP and Formula 1 races and other sporting events on LCD?s.
Pics and Map :
(click to enlarge)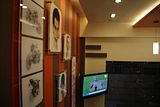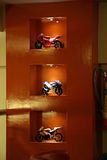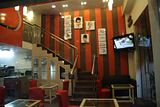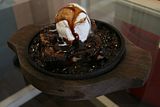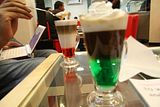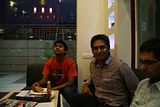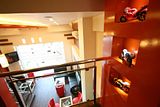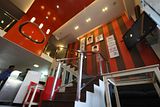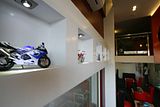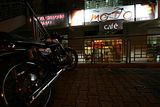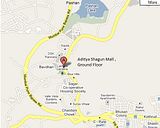 Suggestions and comments :
Now the most important part of the thread -
Since this is ?our? hang out place , I request all automotive enthusiasts to comment on this venture and suggest what all can be done to the place. Hoping to see all members pour in as many suggestions , ideas as they can.
P.S. This is a dream of project of an ex- software professional who dreamt of automobiles all the time and rode on weekends. Help me in making The Moto Cafe as ?our? hang out place.