There was a recent thread for low cost biking jackets which made me post the modifications that I have done to an ordinary denim jacket to give it some degree of impact protection as one would get in a "regular" motorcycling jacket. The reason why I have chosen denim as the base is that it is easily available, looks like "normal" everyday wear and has some degree of abrasion resistance as well.
This sort of jacket is not a substitute for racing leathers, or even extended touring (those have to be airtight at the least to handle temperature extremes), but for day to day city usage where the power ranger look is not wanted, and be easy to wash at the same time. Canvas is an alternative material for this kind of thing, but it is usually white, and washing it is a PITA like no other (having initially used canvas jackets, I can tell you that they are in the epic fail category as far as easy cleaning is concerned).
The armour in this jacket is from a Joe Rocket which has turned out to be a complete POS as far as waterproofing is concerned. You can use normal roller skating guards but it is highly recommended that you increase the "foam" inside the guard, and make it longer as wel, using something like EVA foam 10 mm thick or heatlon (EVA is better in terms of rigidity). For the back protector, if you cannot get one ready made, EVA foam is the only option (heatlon won't protect properly here).
Anyways, here are a few pics of the completed job, though minor work remains to be done (tightening the sleeves and adding some form of ram air venting down the back).
Nothing overly dhinchak about it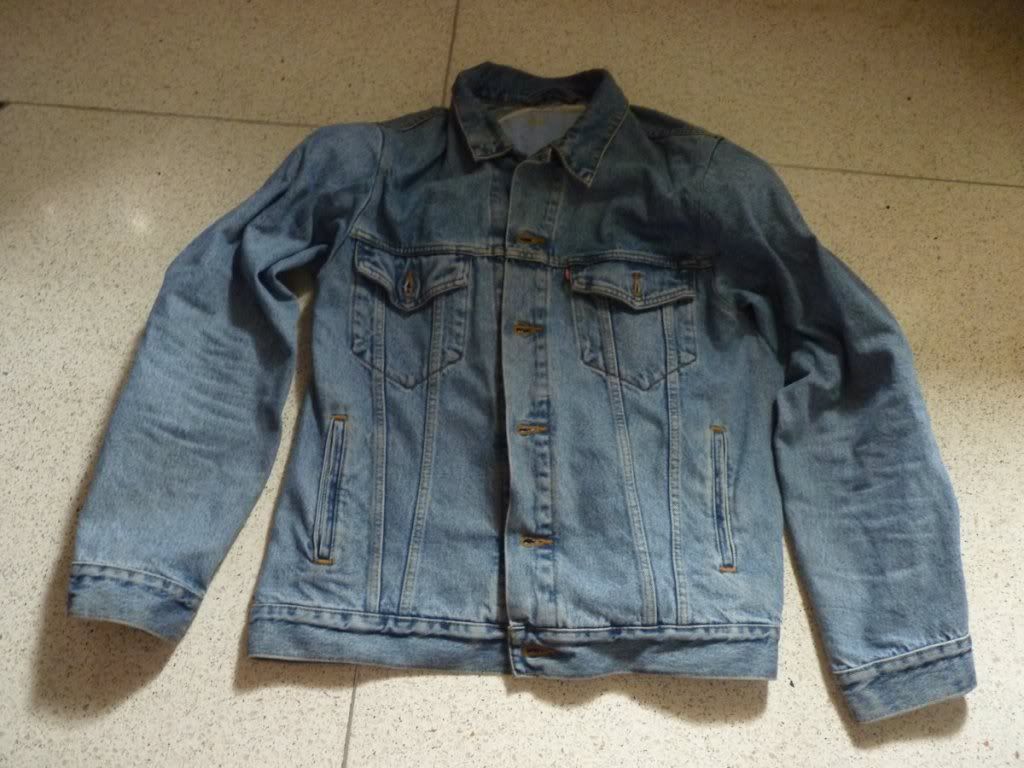 That's the pocket into which the back protector fits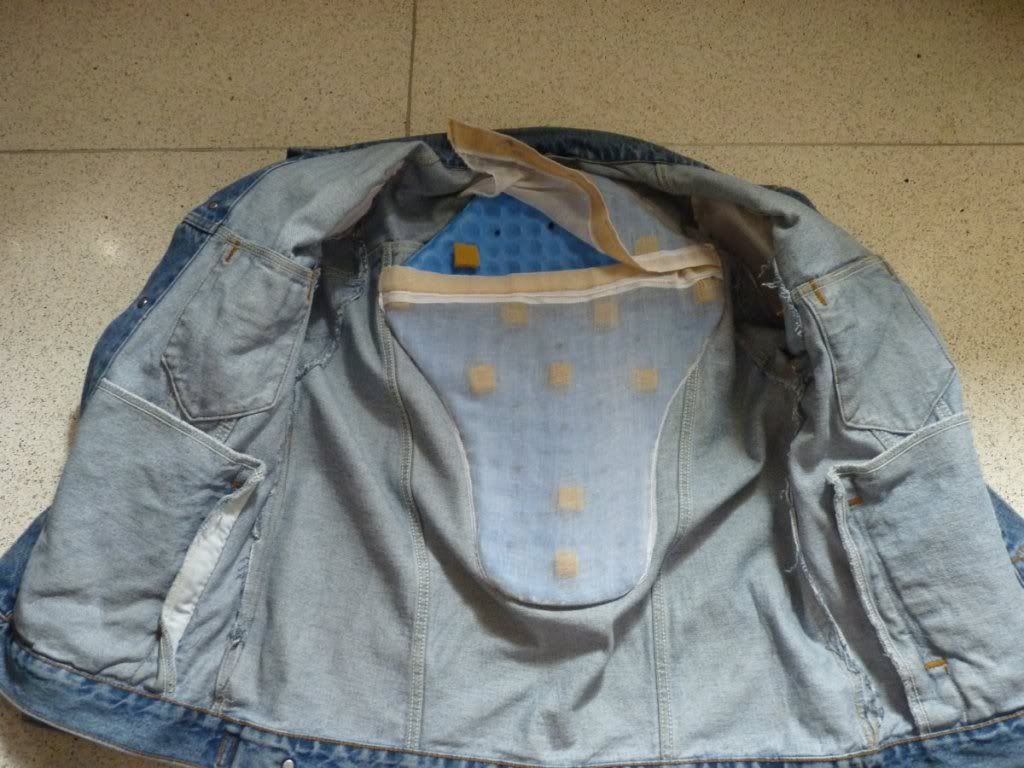 the shoulder guard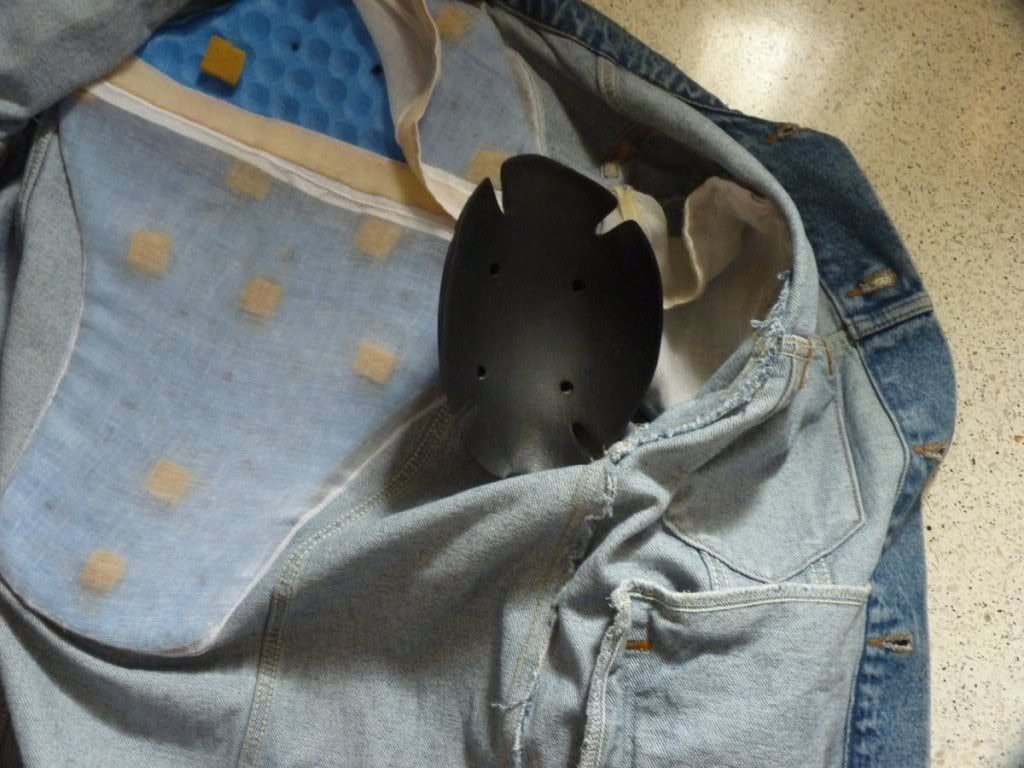 Ihe shoulder guard in it's pocket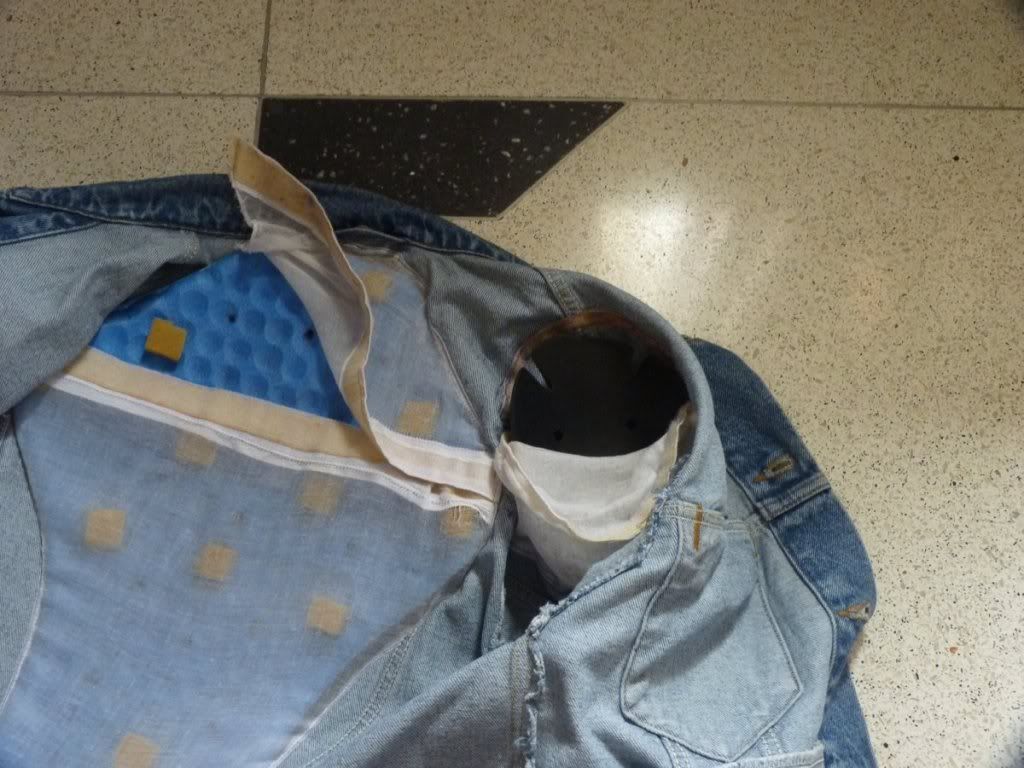 Pocket shut with velcro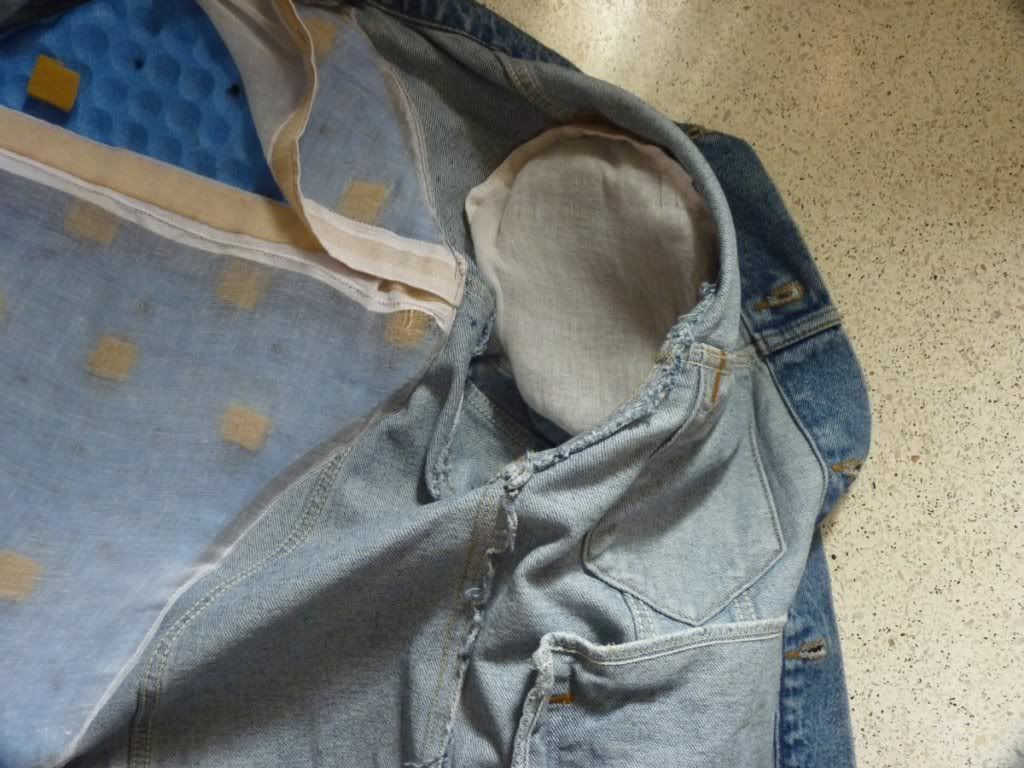 Blue stitching on the outside makes it less noticeable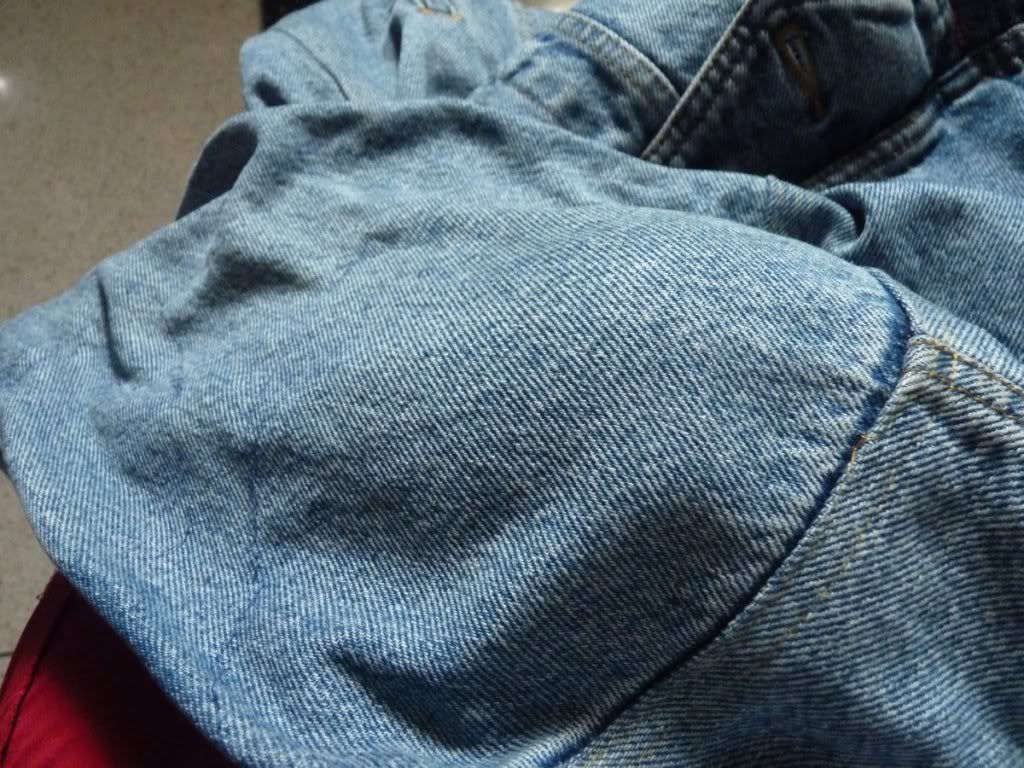 the back protector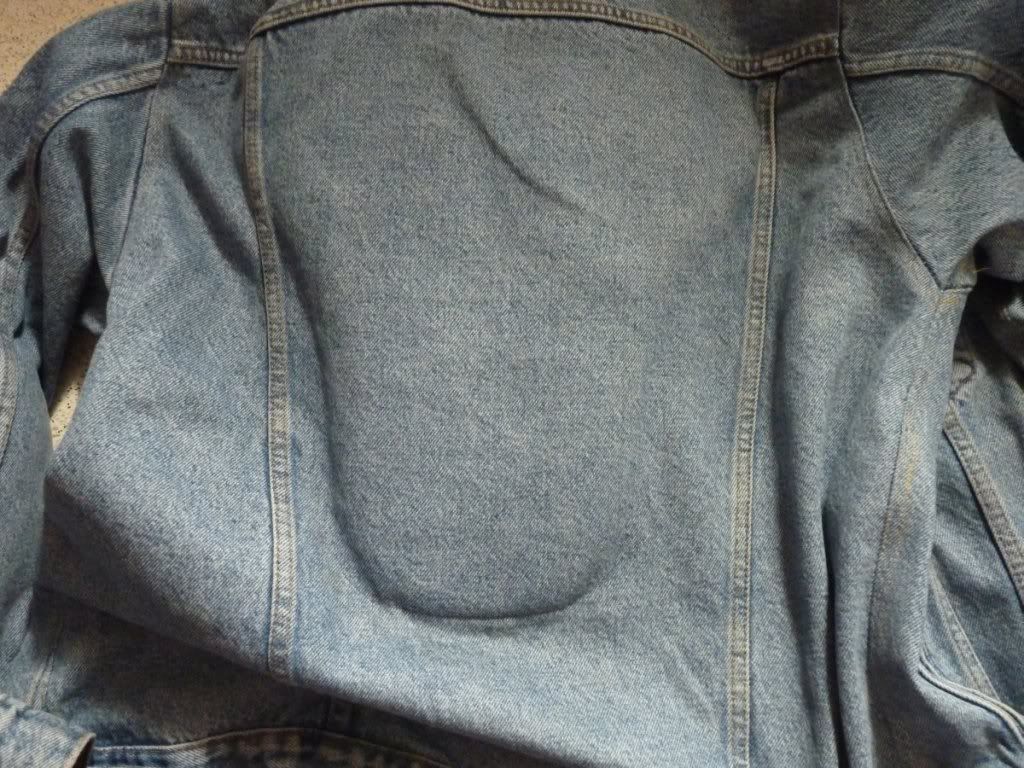 The elbow guard in place, fitted into a similar pocket as the shoulder guard.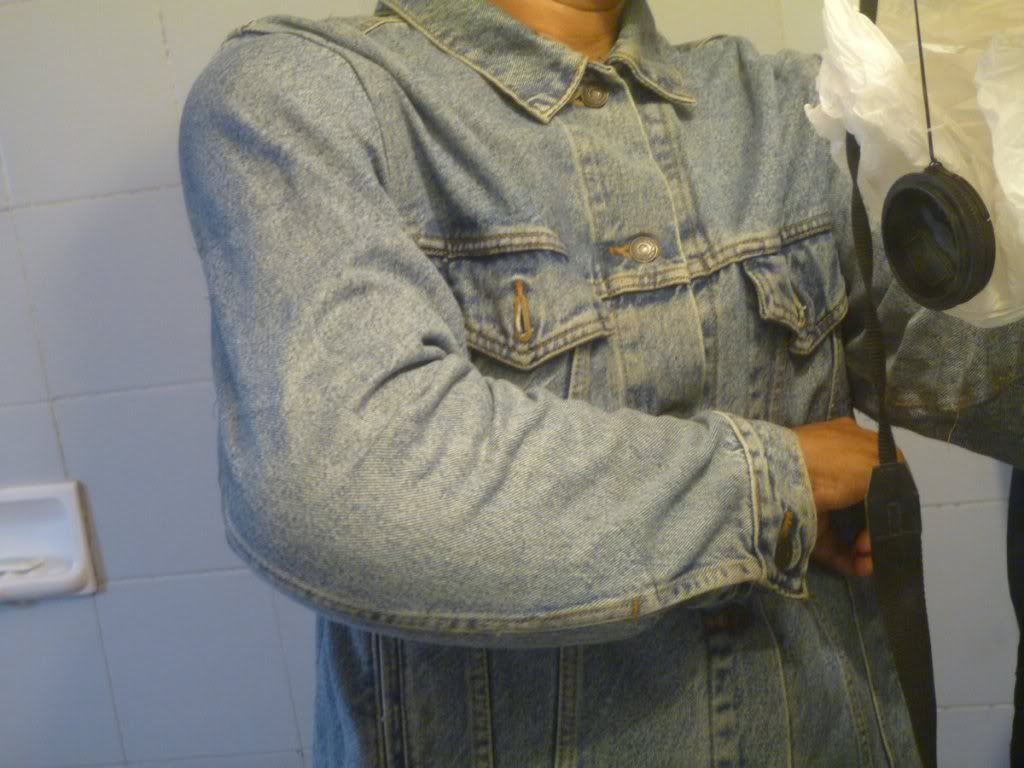 A couple of cautions: The jacket should have slightly loose arms. There should also be room to fit the shoulder guards. Preferably, it should be one size big for you. You have to go to the tailor and place the guards in their exact location
after wearing the jacket
so that the pockets can be positioned correctly.
Approximate position does not work
. The guards should be exactly where required.
For 7-800 bucks your old denim jacket can become adequate (and discrete) riding gear for the city, which does not leave you drenched in your own sweat at the end of a 4 km commute.